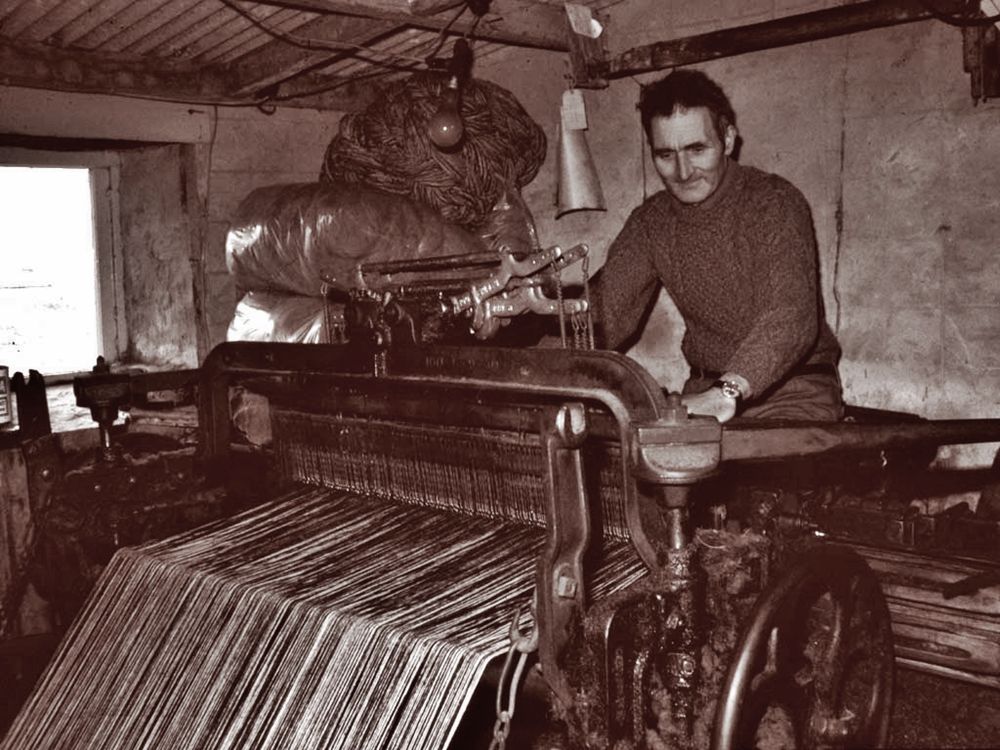 I was told that the loom in this picture is currently getting dissembled and shipped from Lewis & Harris to the Inner Hebrides. I will try to find out if the original owner was also the first owner.
This loom seems to have been build around the mid 1930's to 1940's and been in use since.
It's a Hattersley Domestic Loom (Mark 1) that got developed for domestic use on the European mainland around 1900 but got adopted by the Outer Hebrides for rural tweed production sometime between 1920 to 1930.
https://en.m.wikipedia.org/wiki/Hattersley_loom
The loom was originally used for hand spun wool, but can also take machine spun yarns made from wool, cotton and linen.
Technically, tweed is workwear cloth (in my book at least) but I also want to experiment with cotton twills and other fibres than just wool and cotton...
The current plan is to set-up the loom towards the end of the year and see what it takes to get it running.


Edited by Foxy - 17 May 2019 at 12:18am