Selling this lightly worn Nigel Cabourn Storm Parka in 50
Wool/Waxed Cotton from F/W 2010, authentic Made in UK collection.
Made in England
The Beeswax cotton is Made in Scotland.
It features a beeswax coated cotton body and heavy wool sleeves, it features tons of detail. The interior is made of two different plaids, one wool on the upper of the jacket to warm the core, and cotton on the lower part of the jacket.
There is an inside hand warmer pocket that can be unbuttoned and carried as a bag.
The collar is corduroy and features a nylon stowaway hood. The drawstrings are waxed and it is finished off with a copper colored riri zipper with a silver zipper pull.
Worn perhaps seven times.
Very good condition.
Fits like a L/42 in my opinion.
Approximate Measurements
Shoulder to shoulder: 49cm (19.29 inches) difficult to measure due to raglan sleeves
Pit to pit: 58cm (23.83 inches)
Sleeve (shoulder to cuff): 66cm (25.98 inches) difficult to measure due to raglan sleeves
Price
Original Retail Price: $900
$499
$449+ shipping from Germany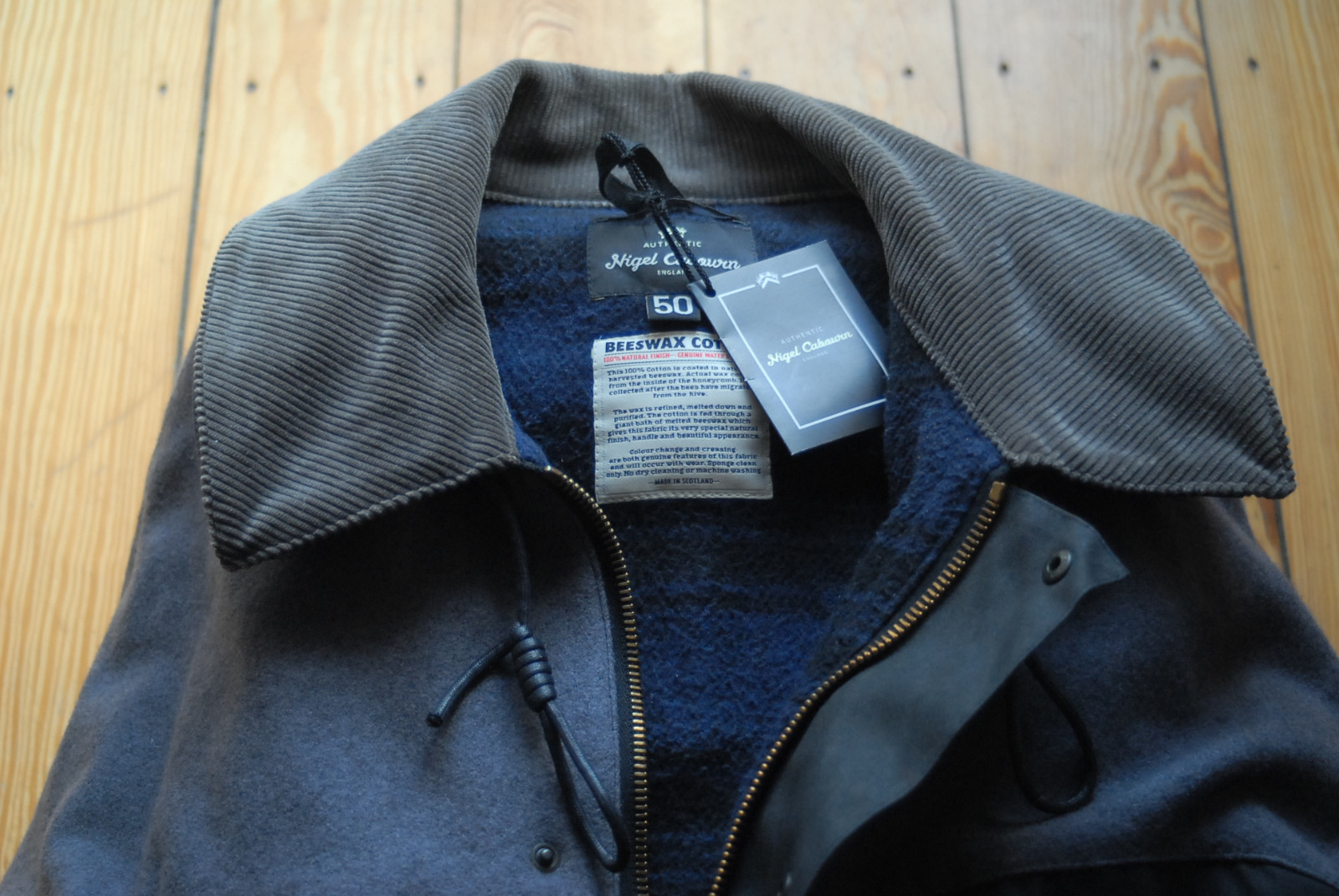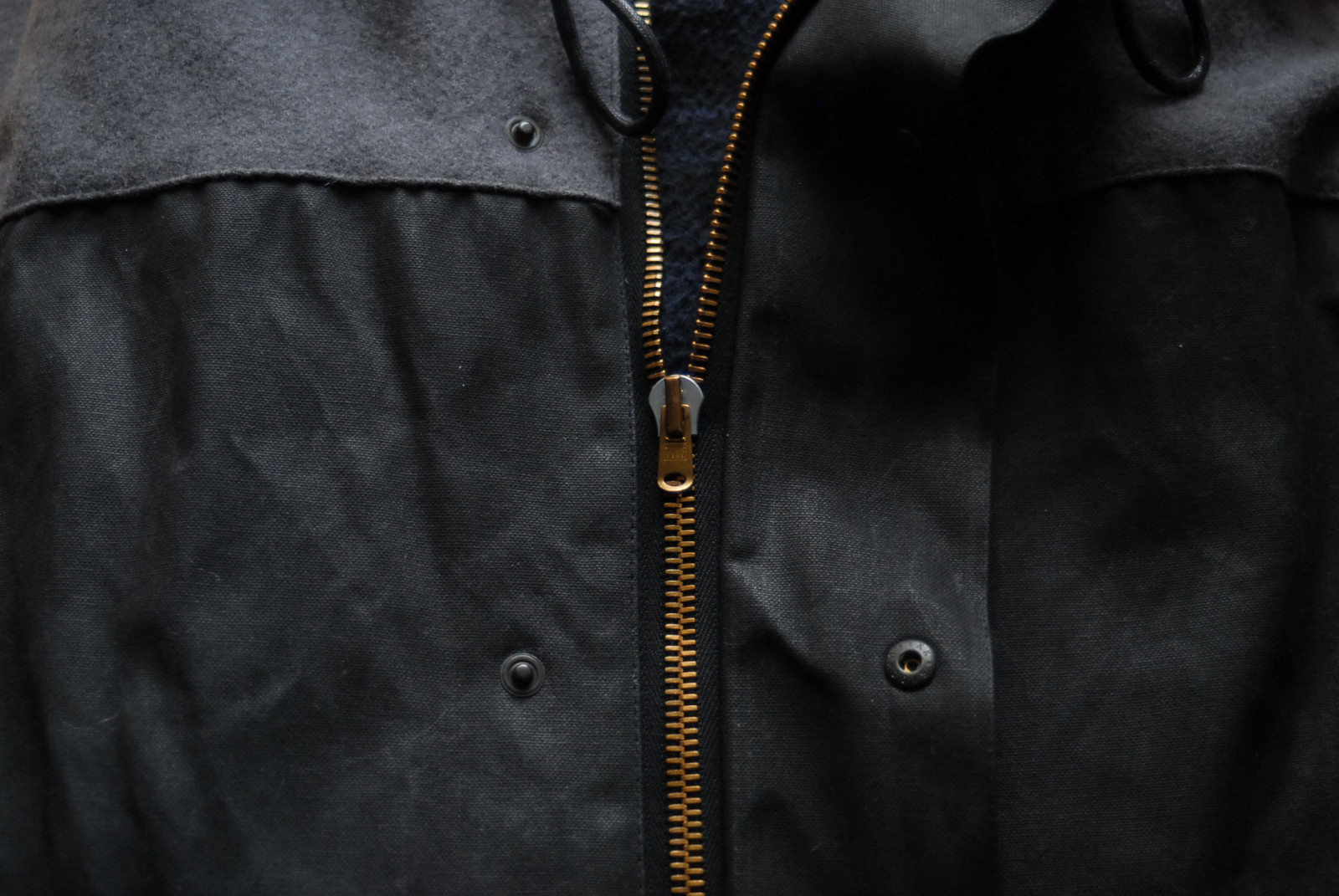 Some fit pics from the web
In the collar is a hood, which can be unfolded like this.


Edited by indigo_eagle - 09 Oct 2020 at 7:55am