I recently was talking with fellow avid thrifter/junker/vintage afficianado El_Gato_Scott about vintage t-shirts. You know the kind that you wore in boy scouts or during Phys Ed? Those great t-shirts that were designed and manufactured to be disposable, but are anything but.
Because they were thought of as disposable often what turns up is either in shoddy shape, or far outside my reach (upwards of 200$ on certain pieces).
Knowing my ability to find blanks, and Scott's as well I'd like to source between 15 and 30 vintage t-shirt blanks. Obviously Made in USA, 100 cotton, and so on. I am still looking at graphics. But once I've found the blanks I plan to invent a fictional town, or a fictional team of some kind and utilize some vintage logos/typography to create the shirts.
I am not looking to make any real sort of profit for Scott and I, but obviously we'll be sourcing the t-shirts and designing them, etc. At this point I am thinking 20-35$ tops, but obviously if it is possible to produce them for less I will.
Here is an example from a shirt I've been lusting over on Ebay: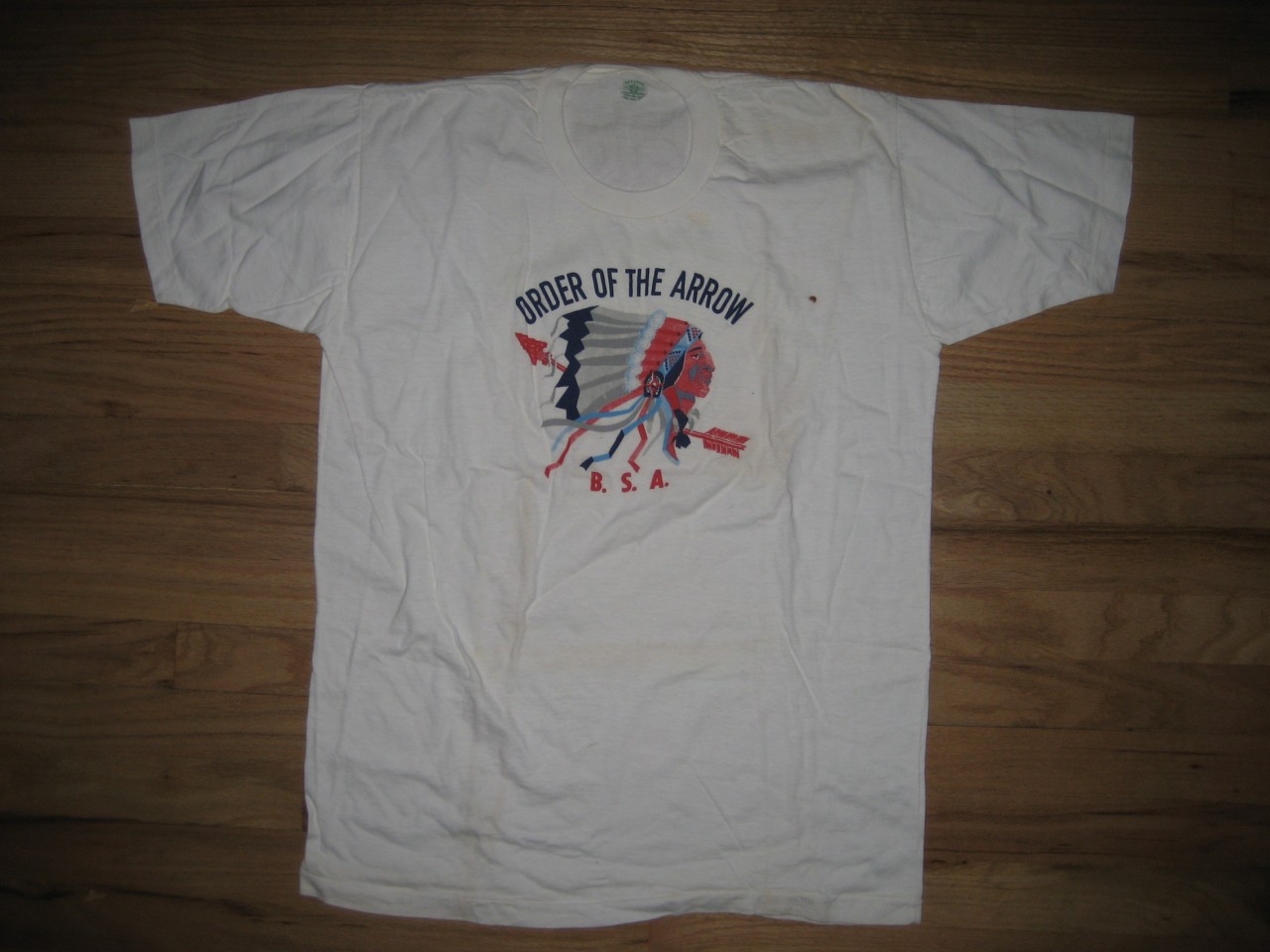 Obviously this is still up in the air, and none of it is 100% as we still have to source the tees.

Just looking for a show of hands of those who might be interested should we be able to go forward with it.


Edited by Bob Dale - 14 Feb 2012 at 9:52am