Ok I've been in denial long enough: I have long but very slim feet (11B or thereabouts).
These John Lofgren cognac badalassi leather short shift engineers are gorgeous but too wide for my ridiculous feet.
I'm looking to get some funds to buy Clinch CN boots (which everyone complains about, but the slimness is perfect for my foot!).
These have had 2 weeks of wear, the leather is *stunning*, and develops very quickly, as seen below.
Willing to let them go for 600 500USD. Free shipping in Australia, anywhere else contact me and we'll work something out.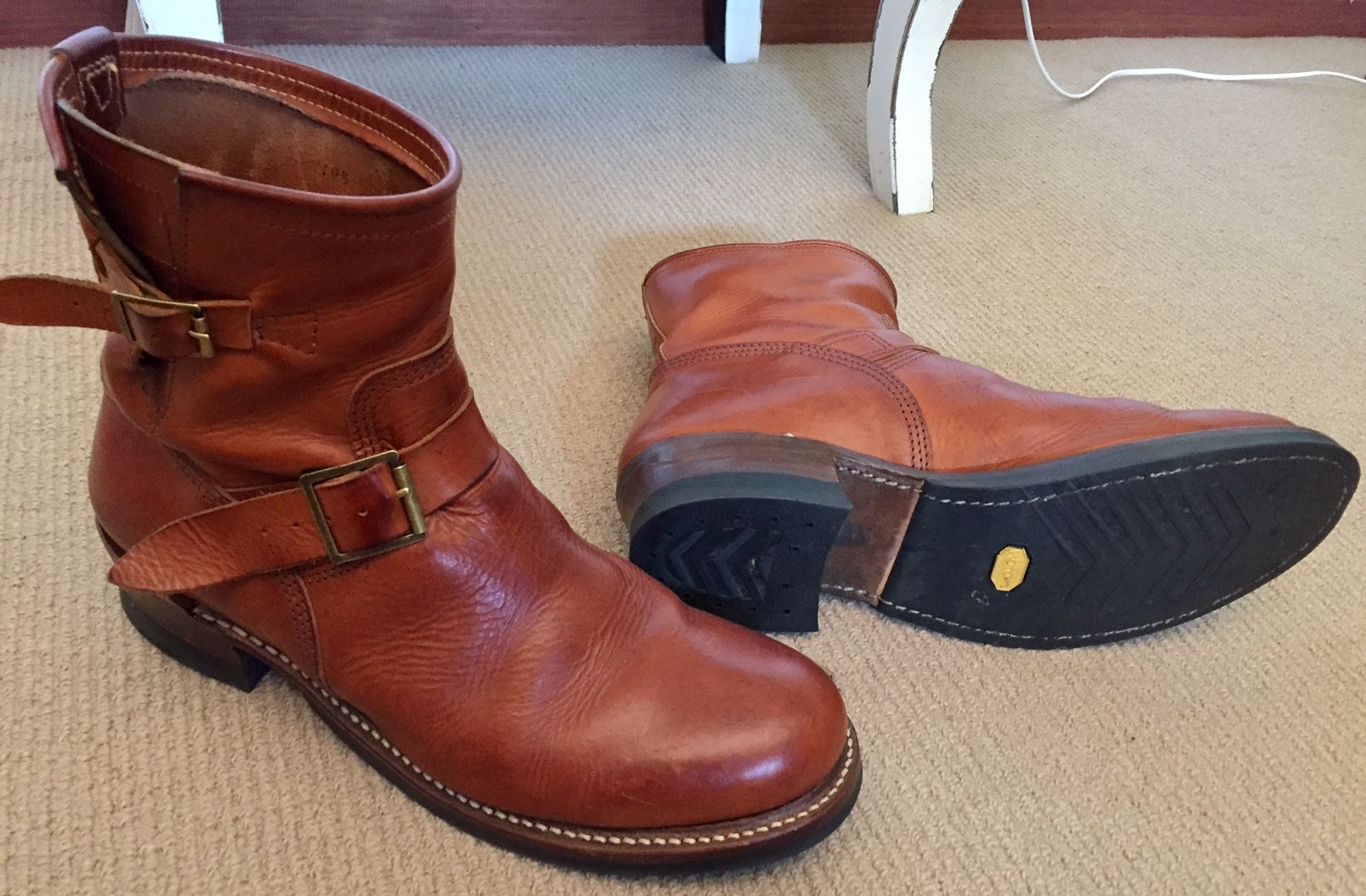 Edited by Aries - 13 Nov 2017 at 8:42pm