Recently joined and have read the past hundred or so pages pages of this thread, some great information here (and some amazing fades).
Hoping someone can advise me on a new purchase.
Got this LVC 557 today, it was worn and given a cold soak by the original owner.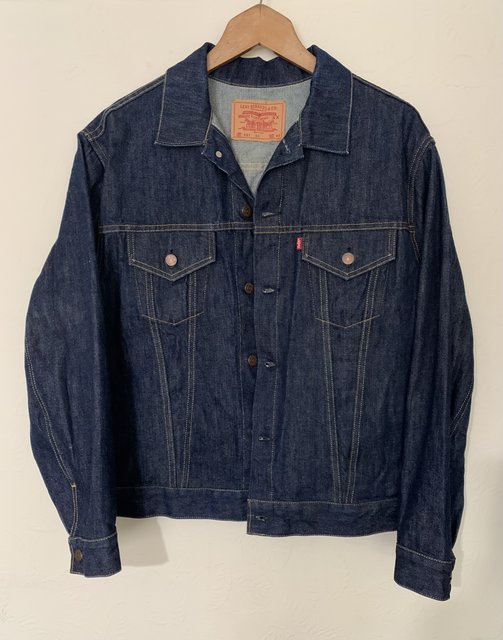 Normally I like to wash anything I buy on ebay but this is only just big enough, I really couldn't lose anything from the arms.
I think my options are?
Wash at 30 with almost no powder
Hand wash in cold water
Forego washing and just air it outside for a bit.
Washing instructions say: