Ok, so I was lucky enough to speak to our newest (short-term?) member, 'greeperfierce', who posted the wonderful 1930's Levis found in his Father's attic.
He kindly allowed me to host and post the pics!
So here they are, and I will update with any more forthcoming....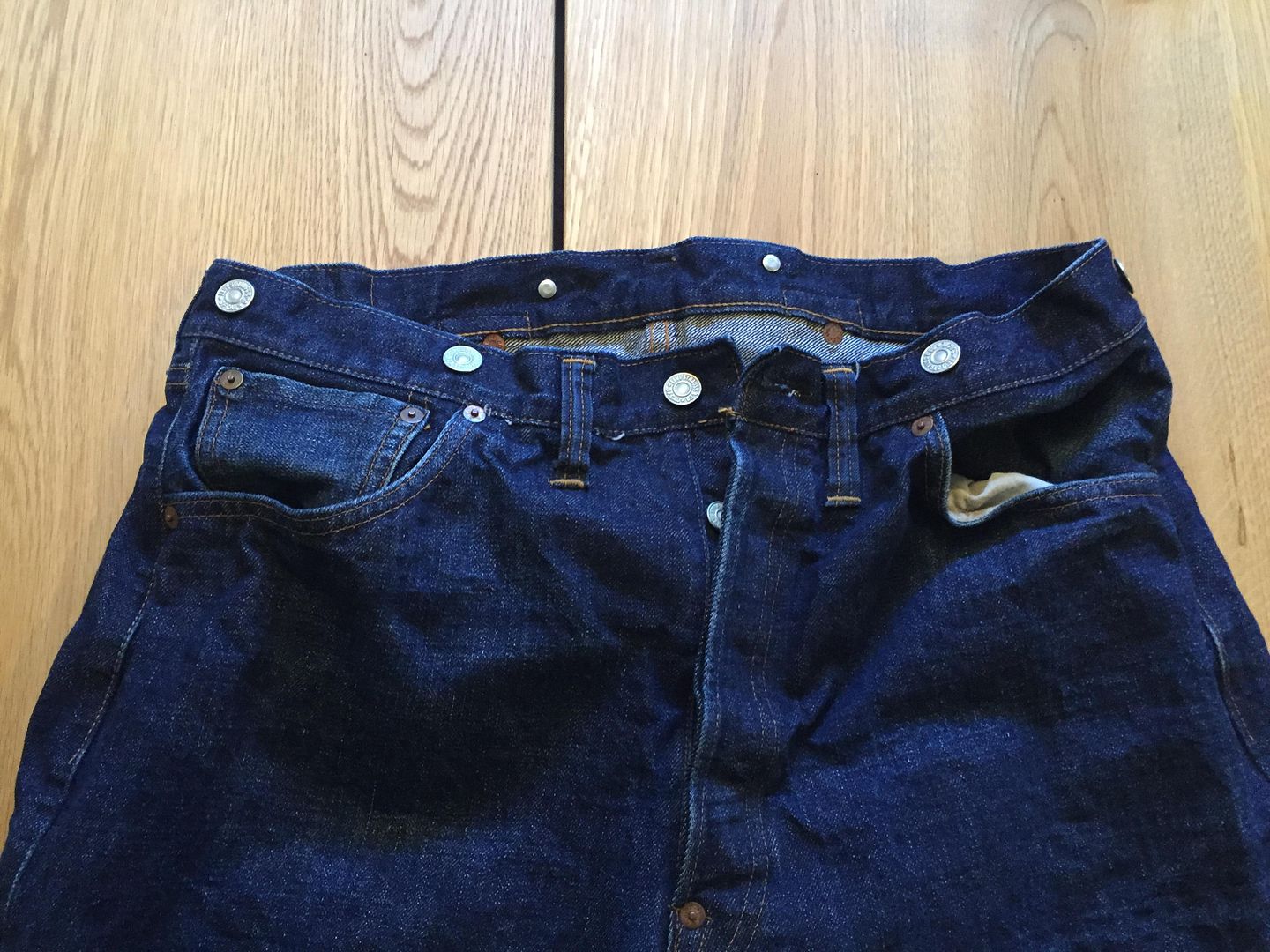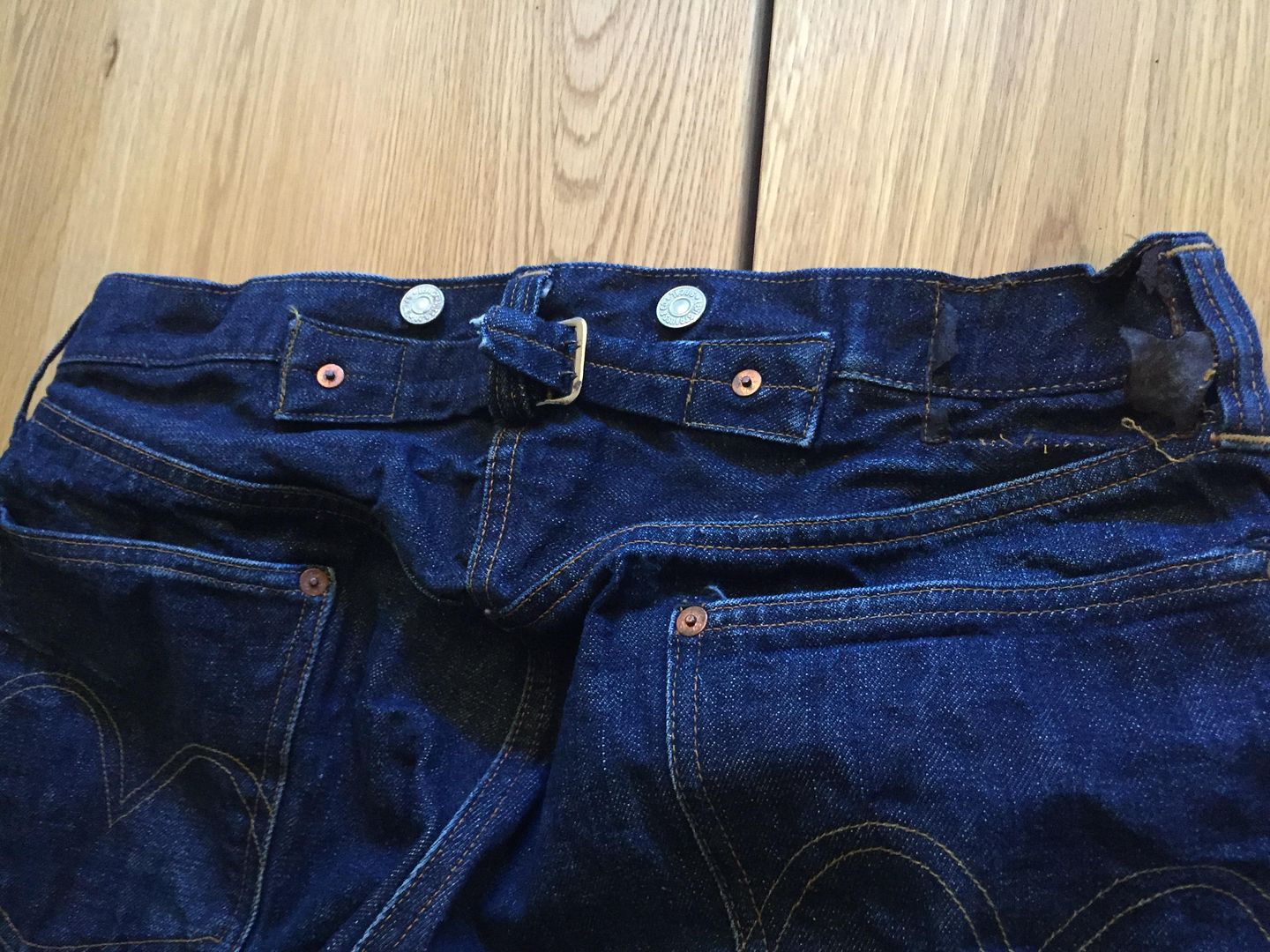 beautiful denim..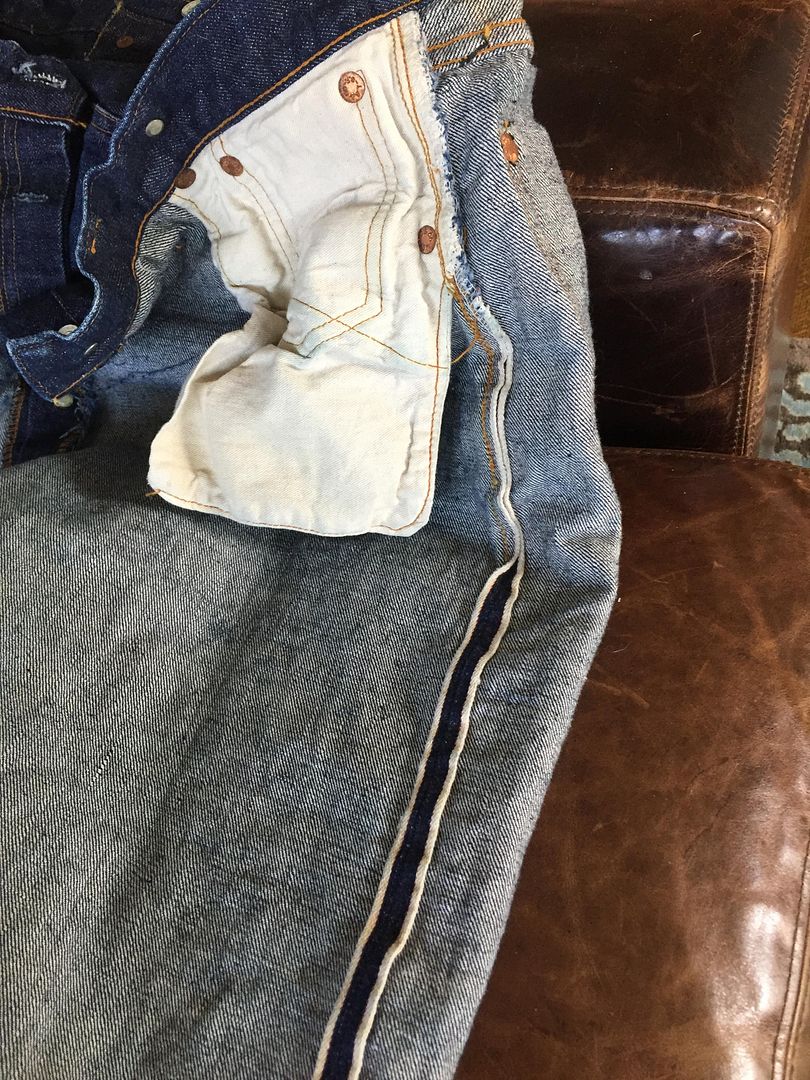 "Solide" buckle (I've been long trying to work out/research when this type was introduced)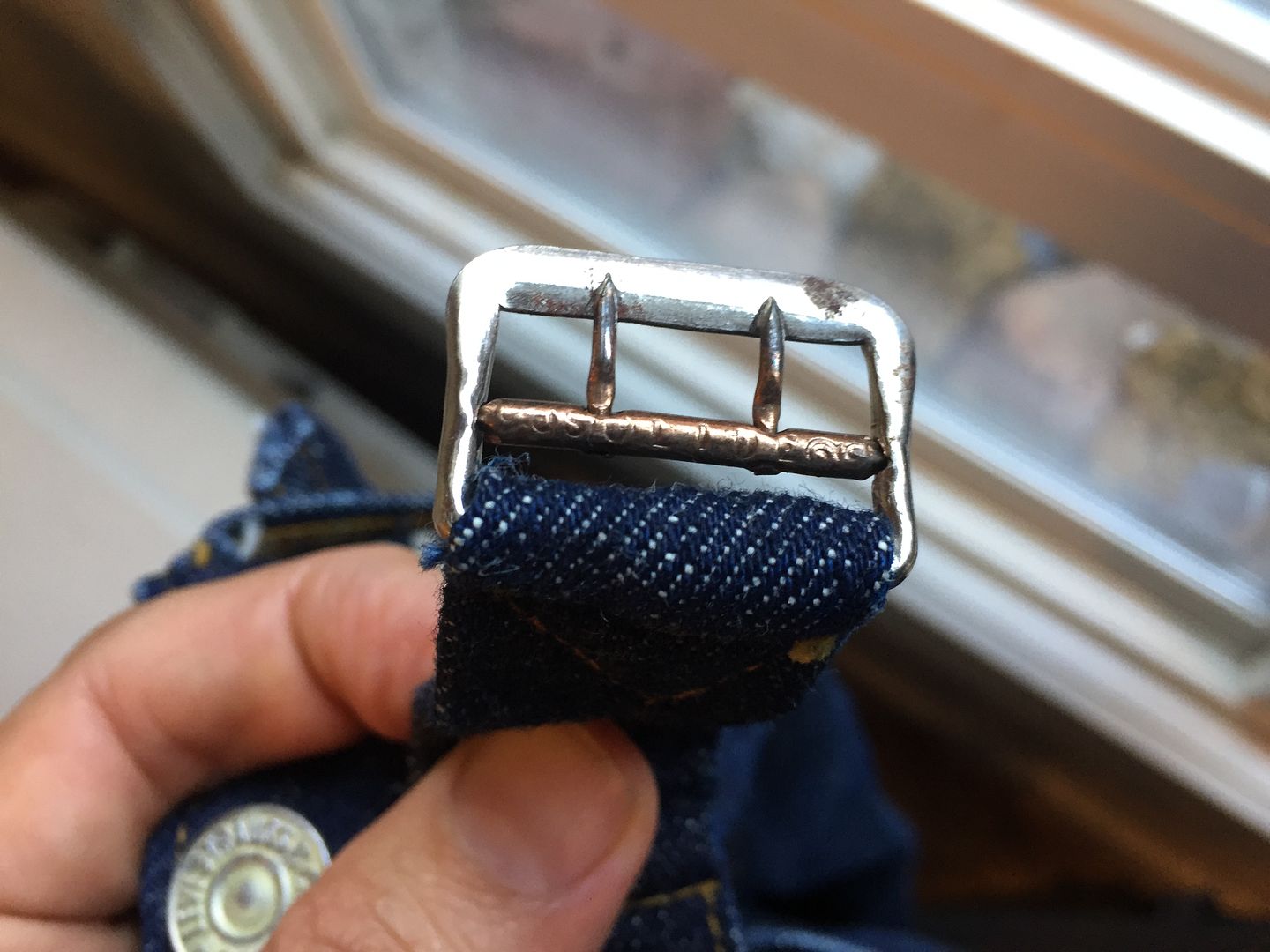 Big stamping on the pocket-bag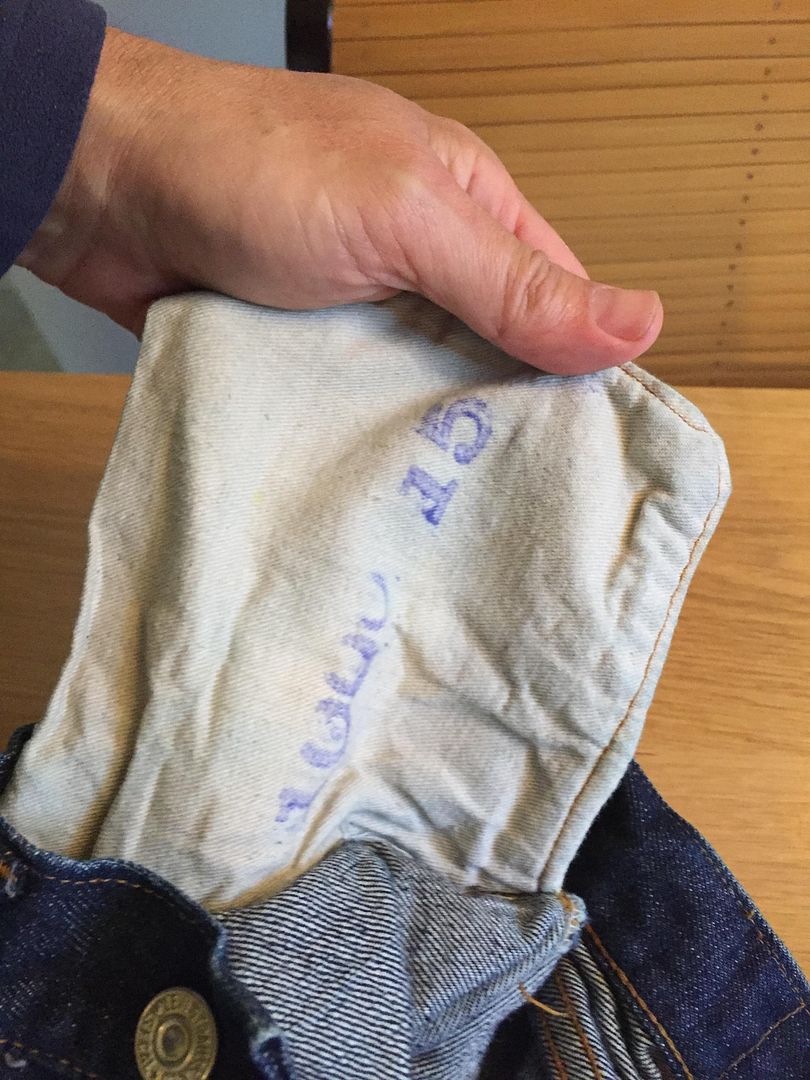 I spy a bartack under the exposed back-pocket rivet, also no markings on any button back.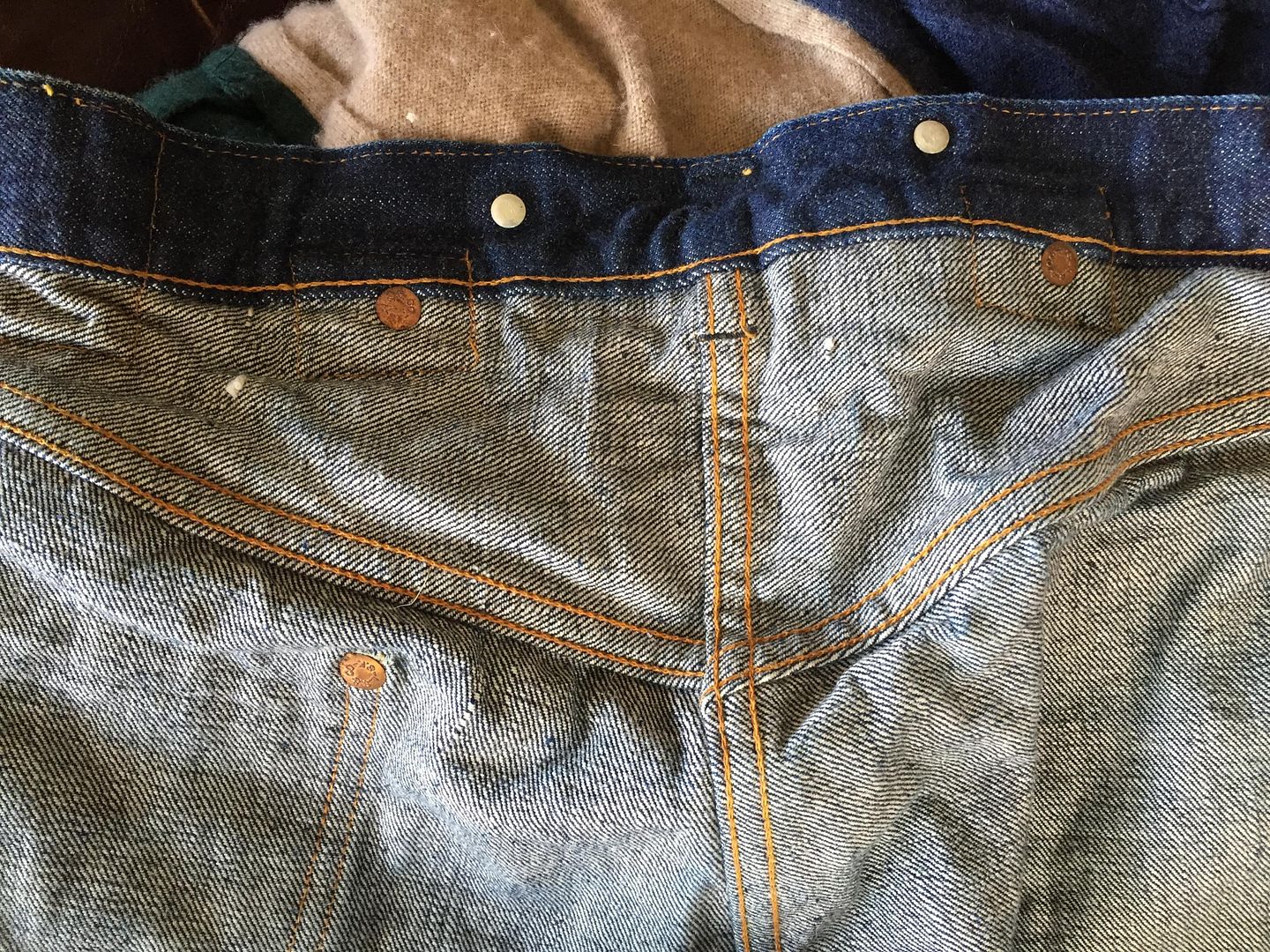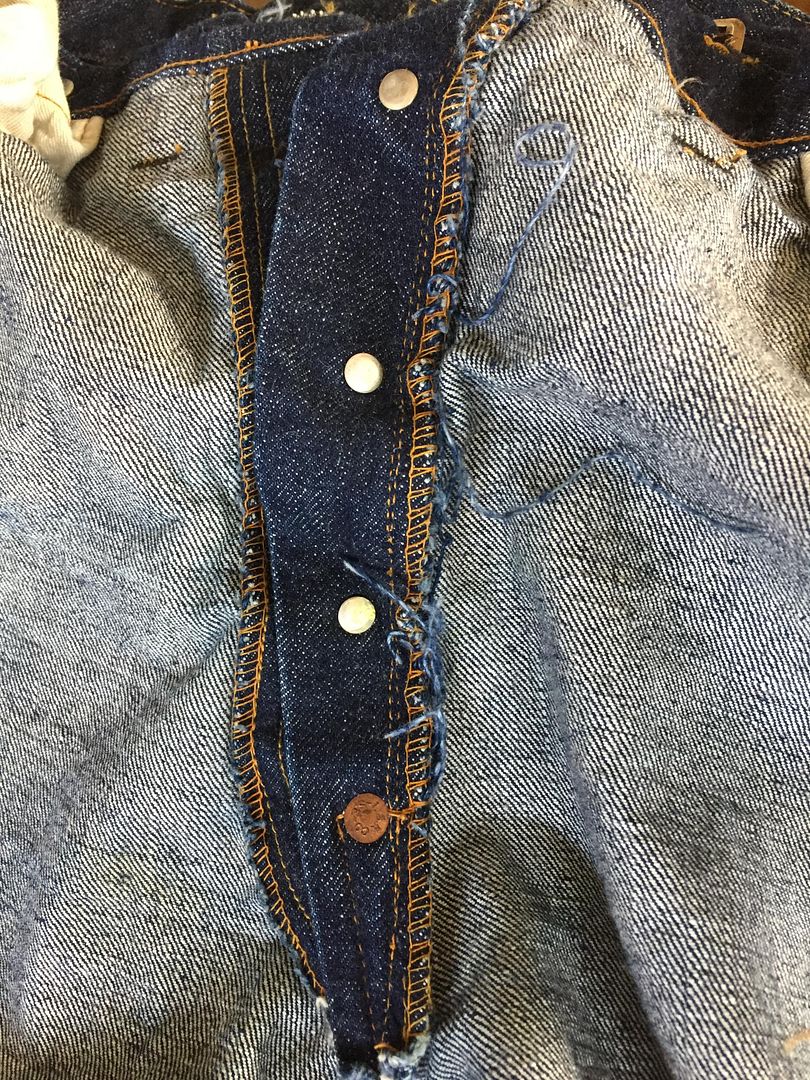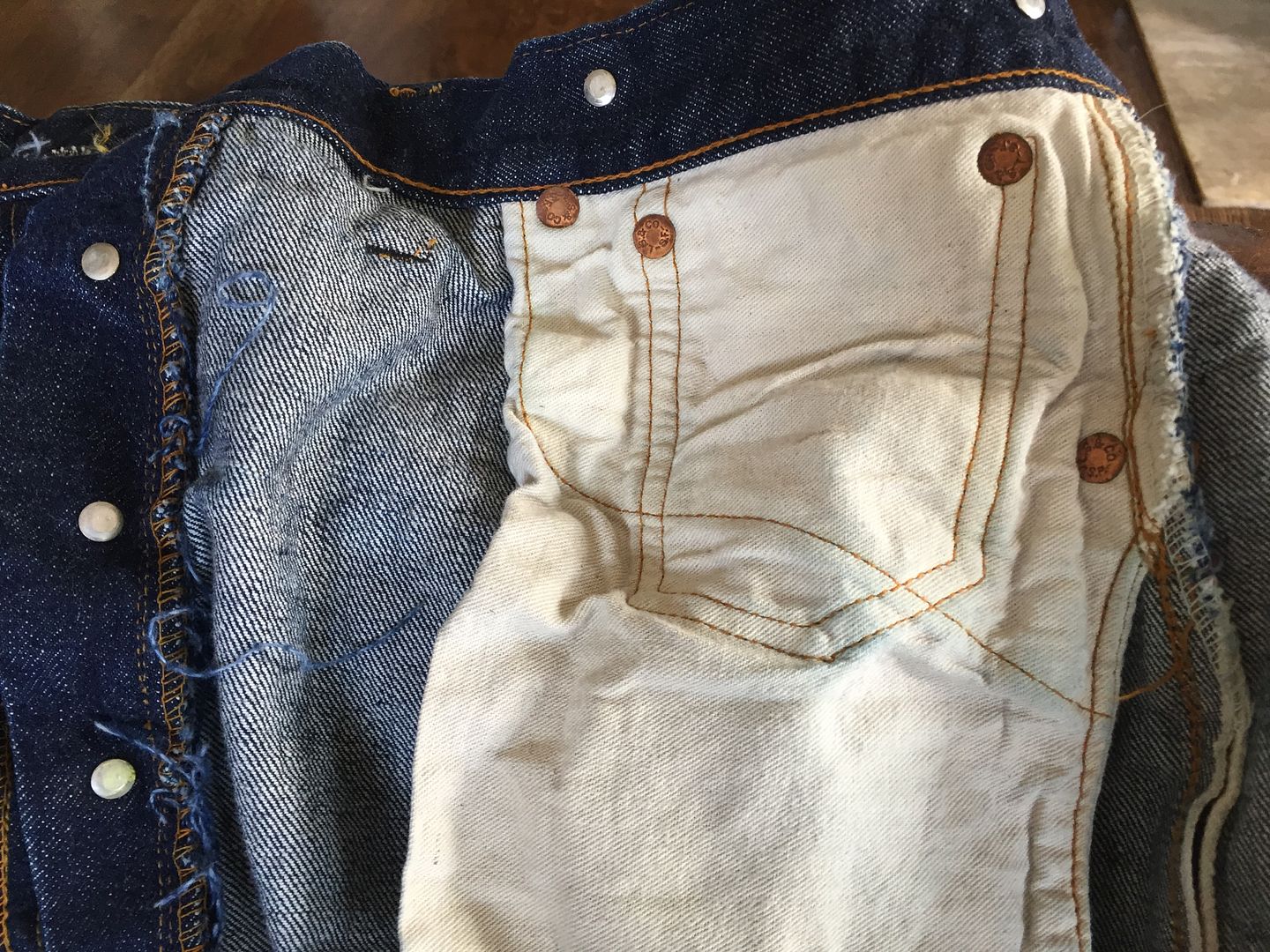 A hint of yellow..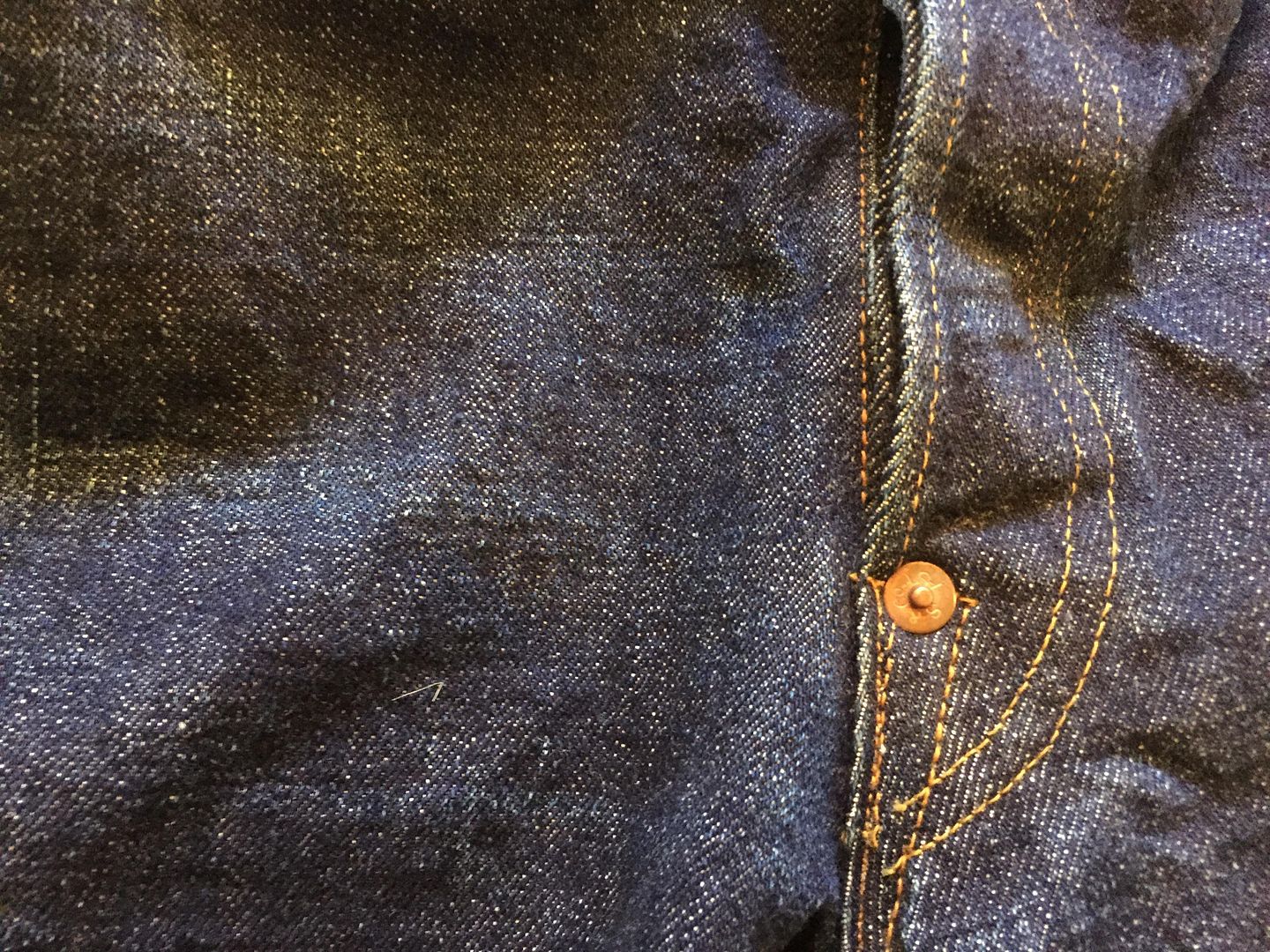 Shirt-weight denim belt-loops. I'm assuming these are the 9oz or 10oz so the belt-loops would have been around 6oz(?)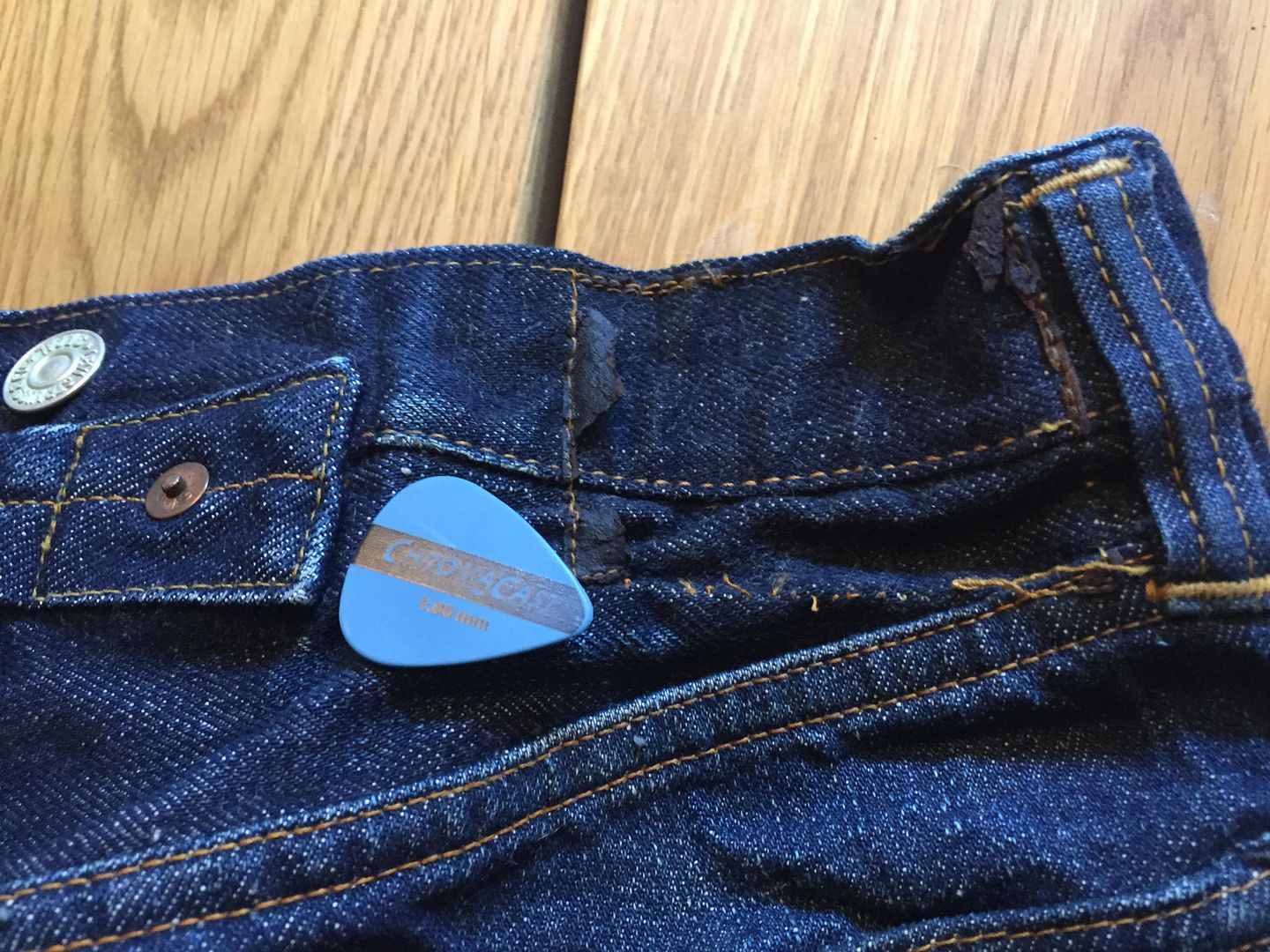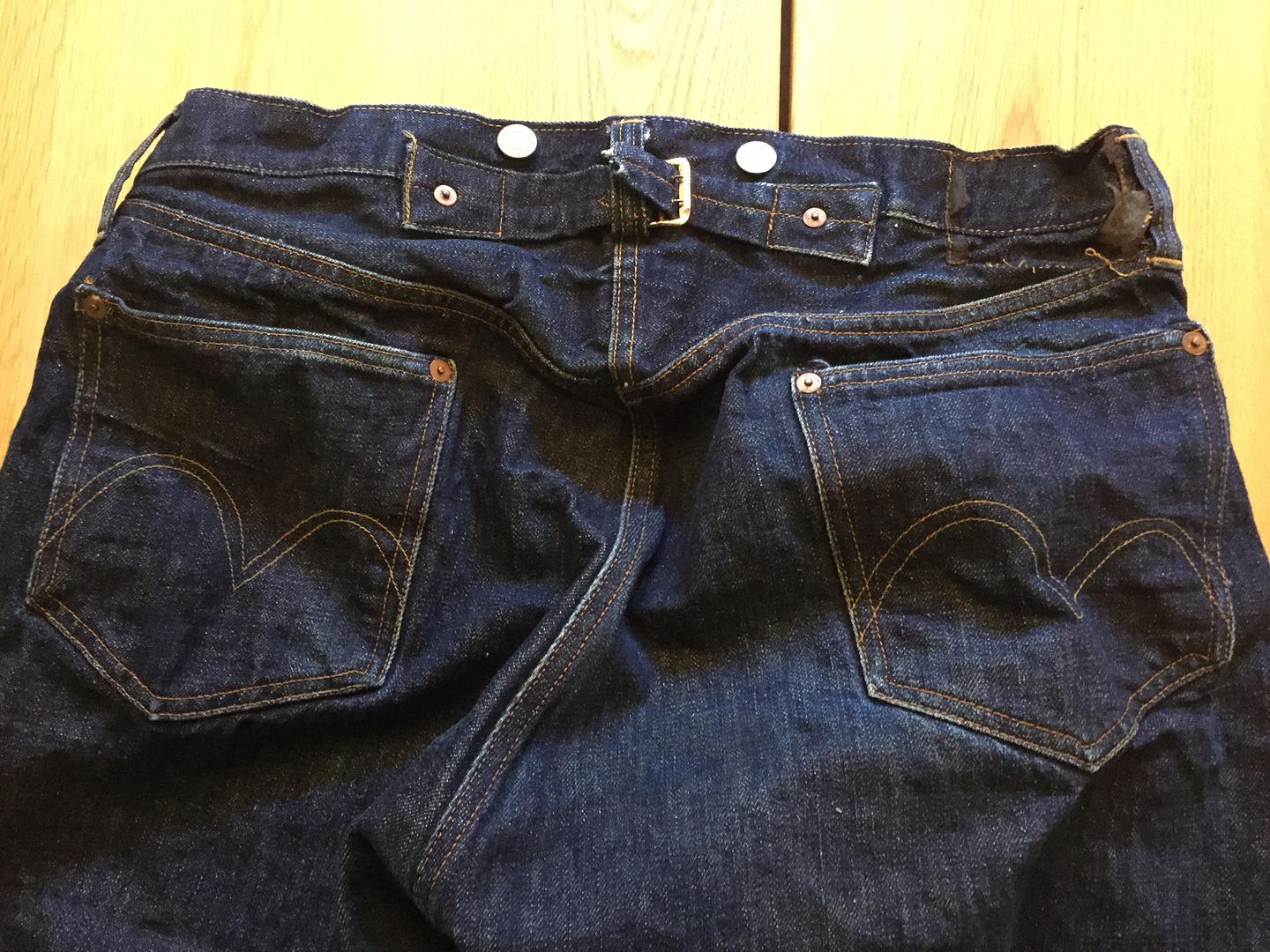 Unmistakable chain stitch and redline..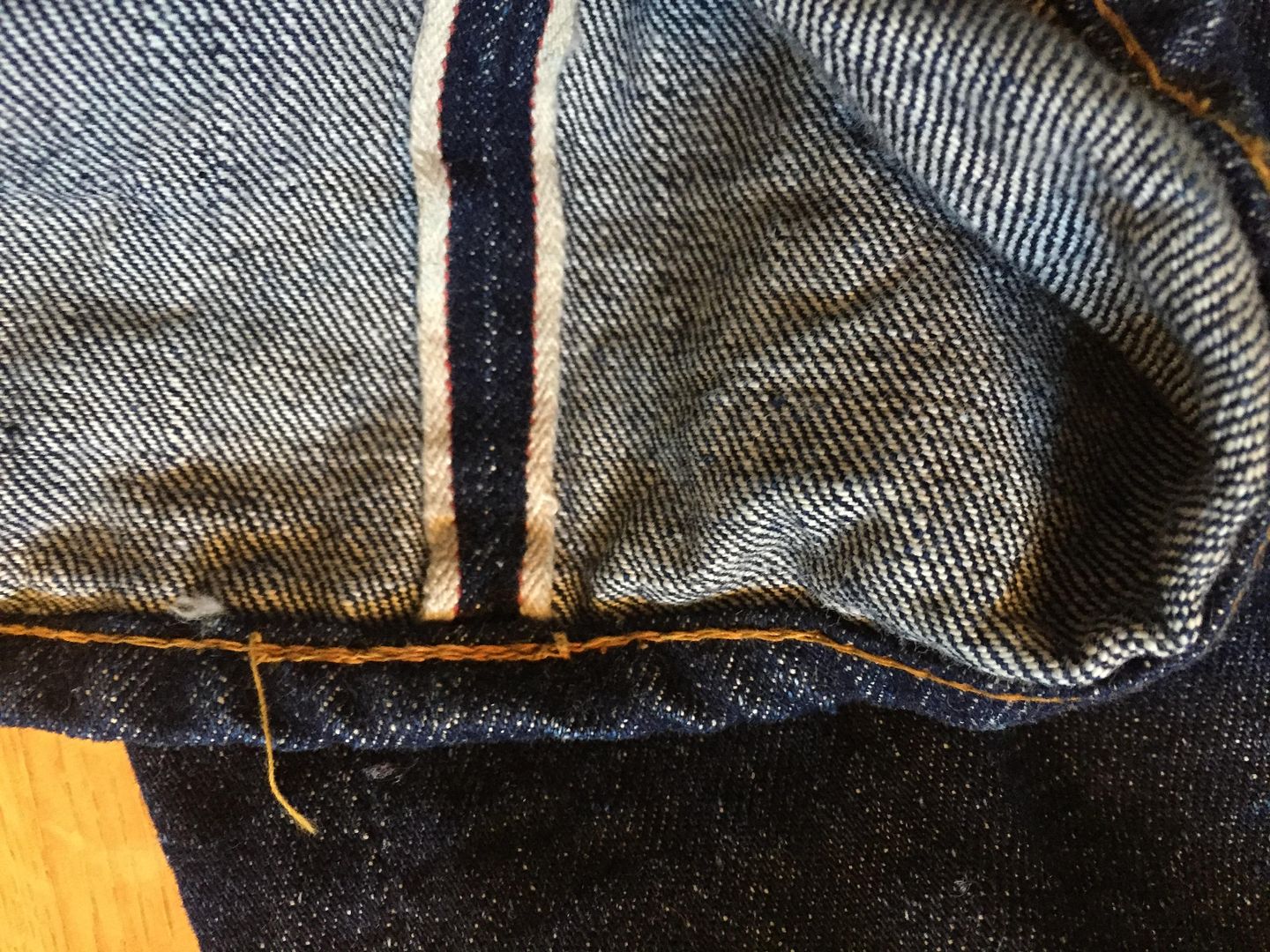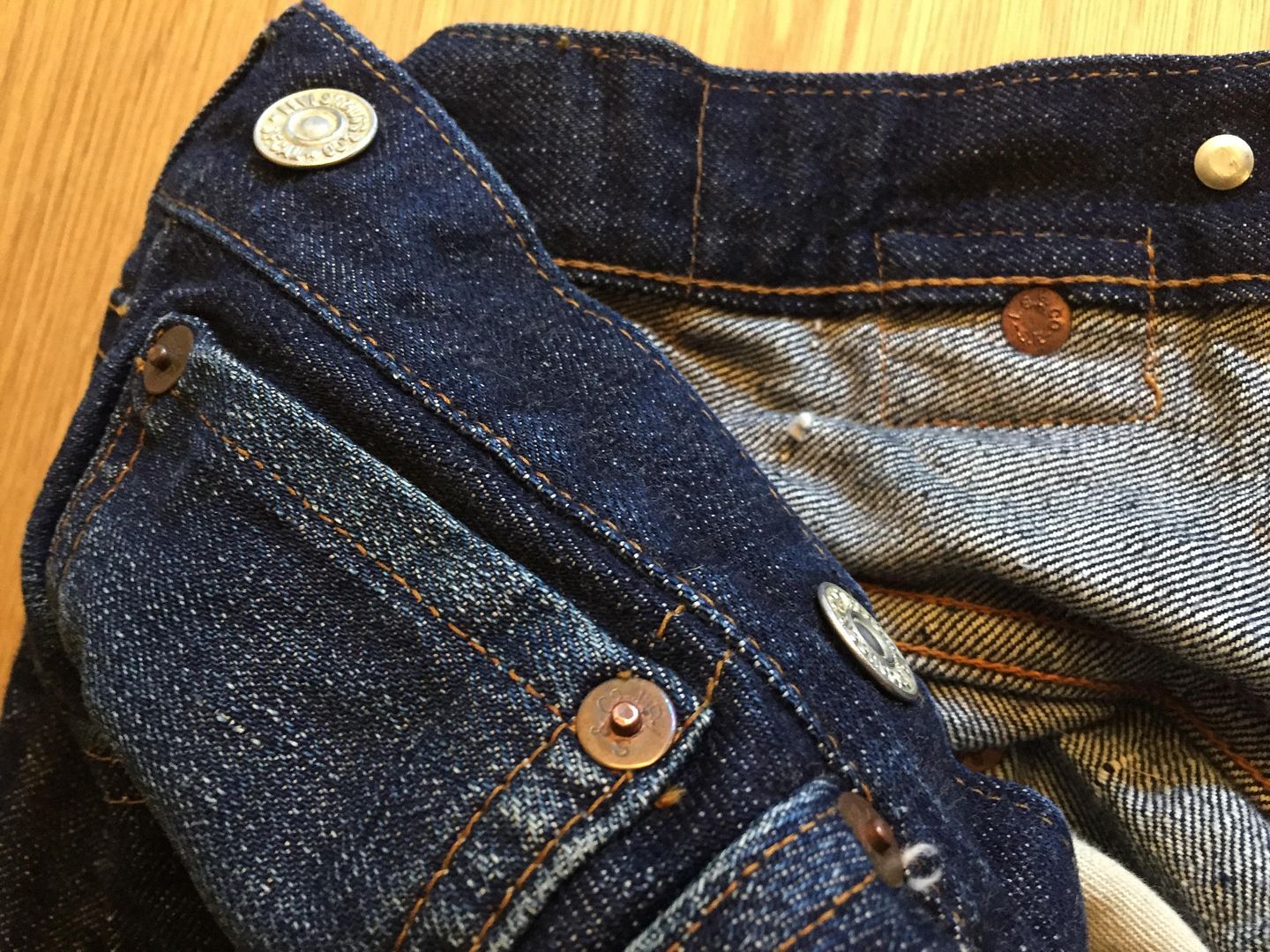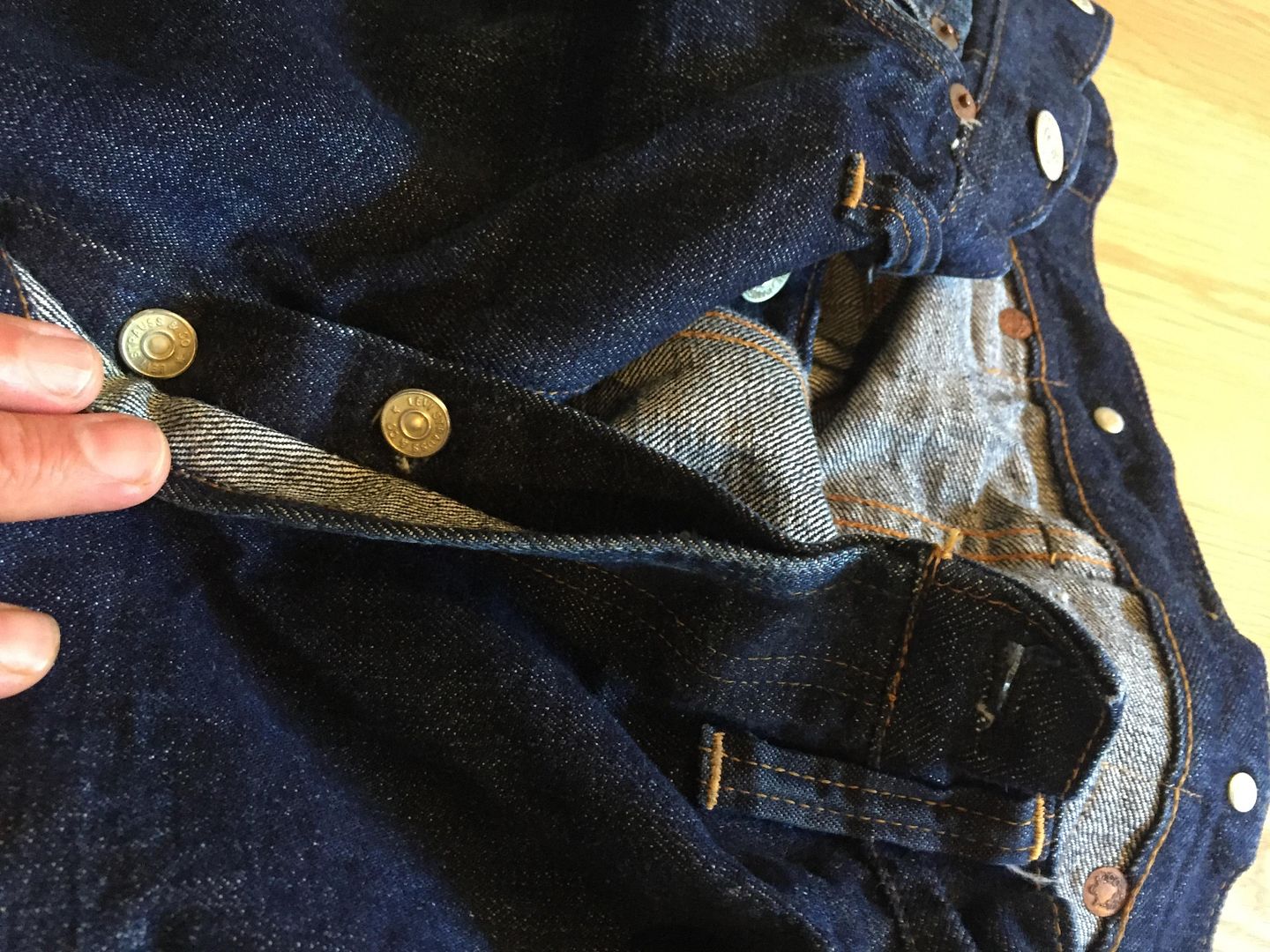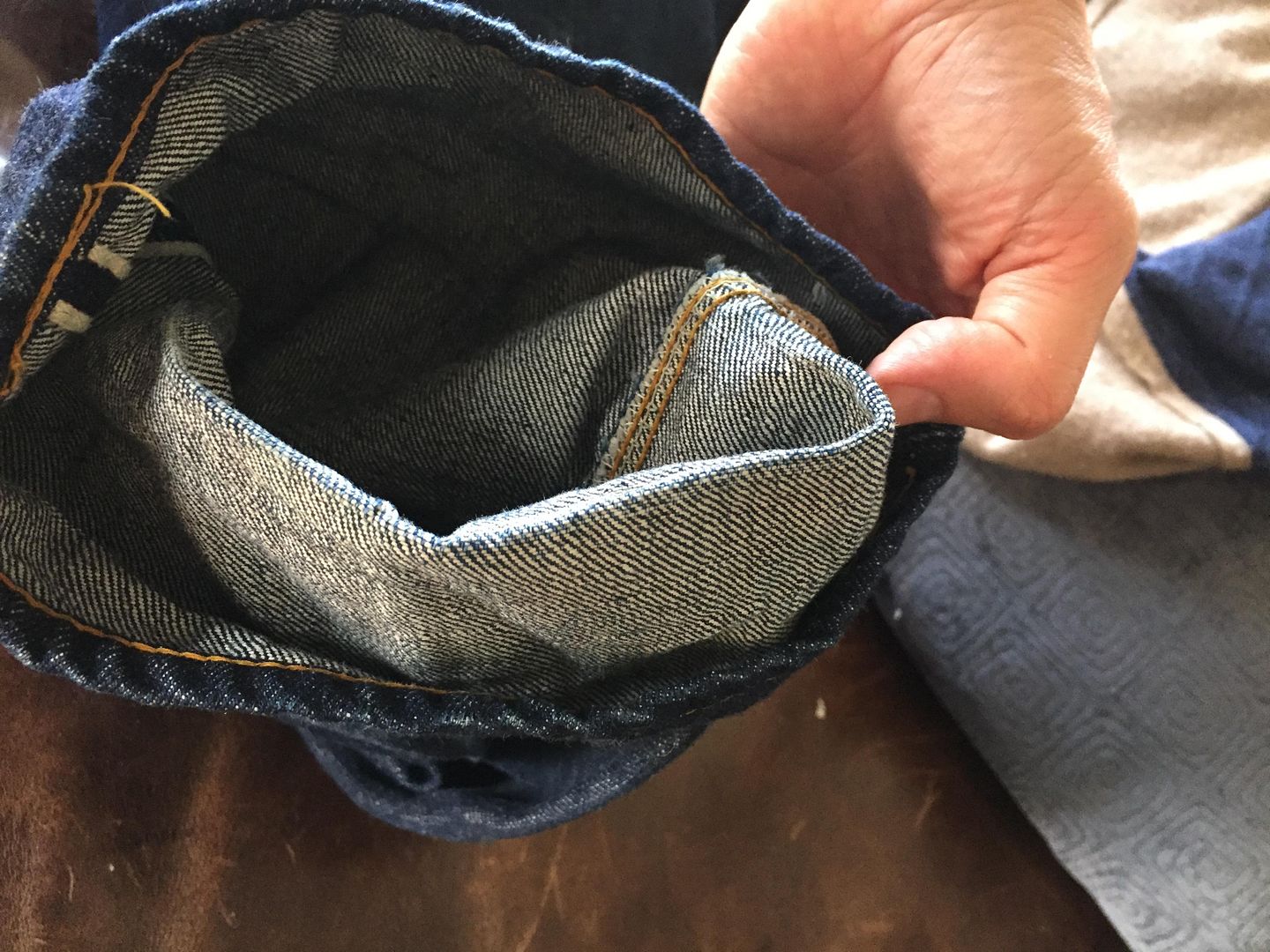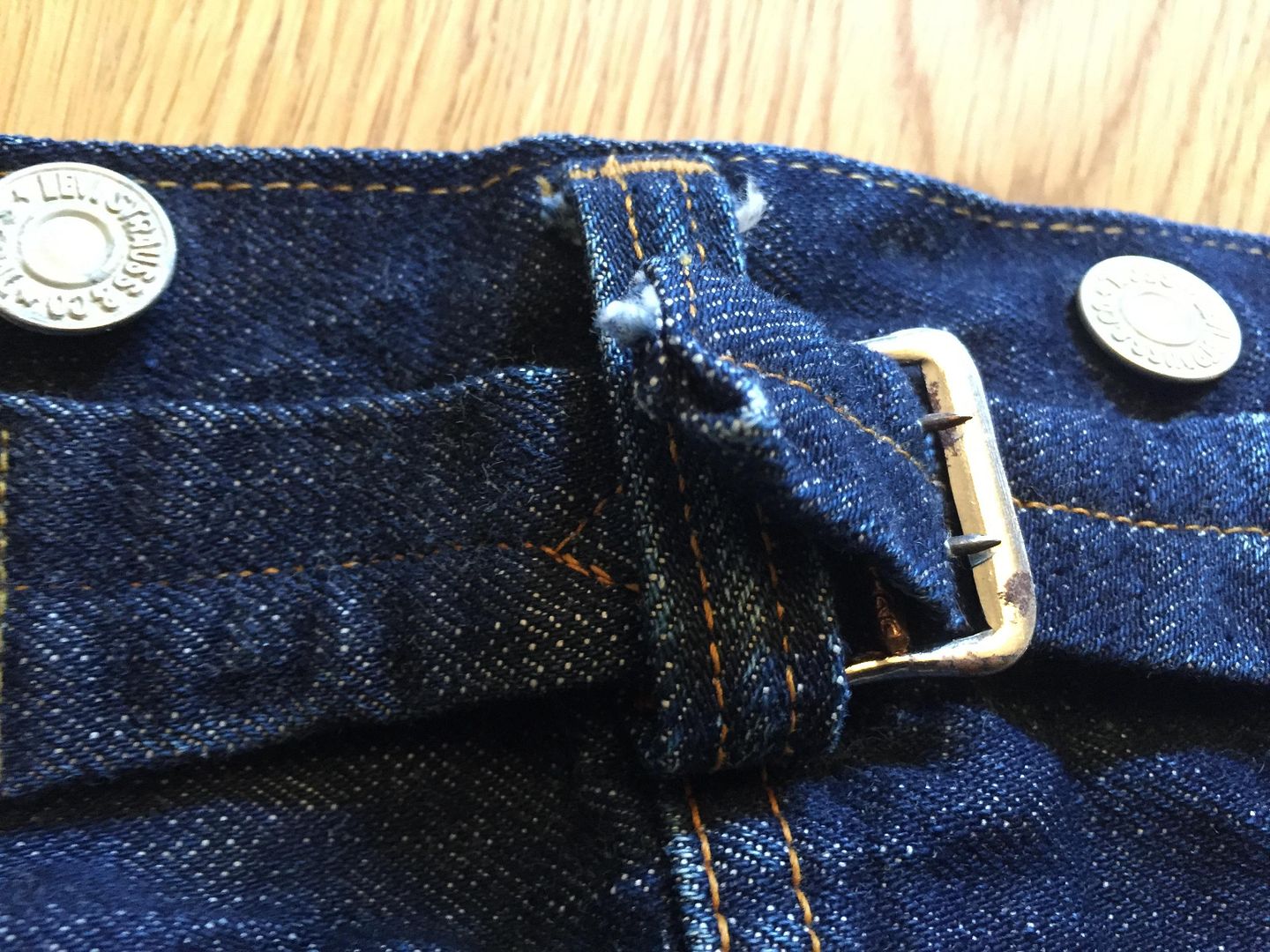 Oops.. nearly forgot my favorite one (check out that wonky stitching!)